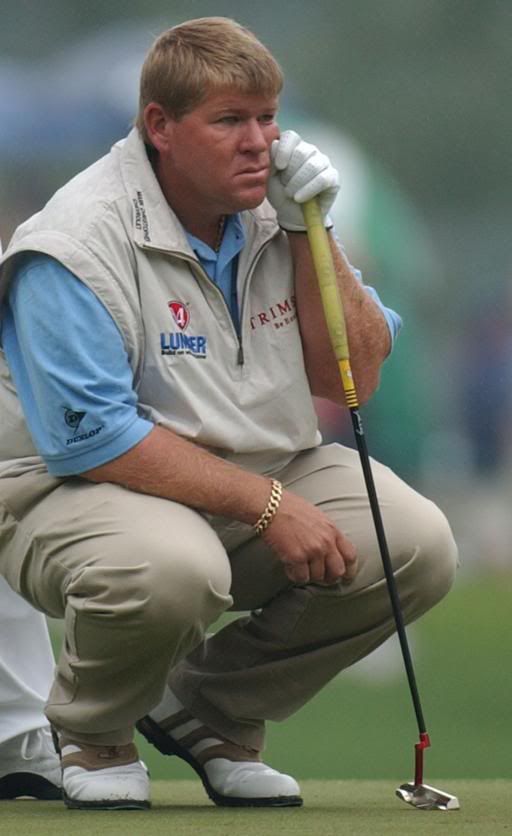 John

Daly

, one of our state's heroes has announced that he has been suspended by the U.S.

PGA

Tour for six months.
The 42-year-old

Daly

did not state when the suspension was to begin, but our guess is that it really does not matter.

Daly

has not played on the U.S. Tour since October 17

th

in

Las

Vegas, an event in which

Daly

missed the cut.
Ten days later in North Carolina,

Daly

was arrested for doing his best Otis Campbell impersonation outside of one of his beloved Hooters Restaurants.
Known as being an "attendance maker,"

Daly

will surely be allowed to rejoin the Tour and play on sponsor exemptions despite his lowering ranking. In short, he's good for business, especially with a holographic Tiger Woods.
We love you, John; we want you to get better. Here is wishing you the best. Have fun in Australia and remember the name 'Foster's.'
And as always, John,

Wooo

Pig

Sooie

!